It all started when…
Founded in 2015 by brothers Patrick and James Foti, as well as long-time friend Alex Jankovsky. From garage, to office, and now to downtown Stamford (Bedford Street).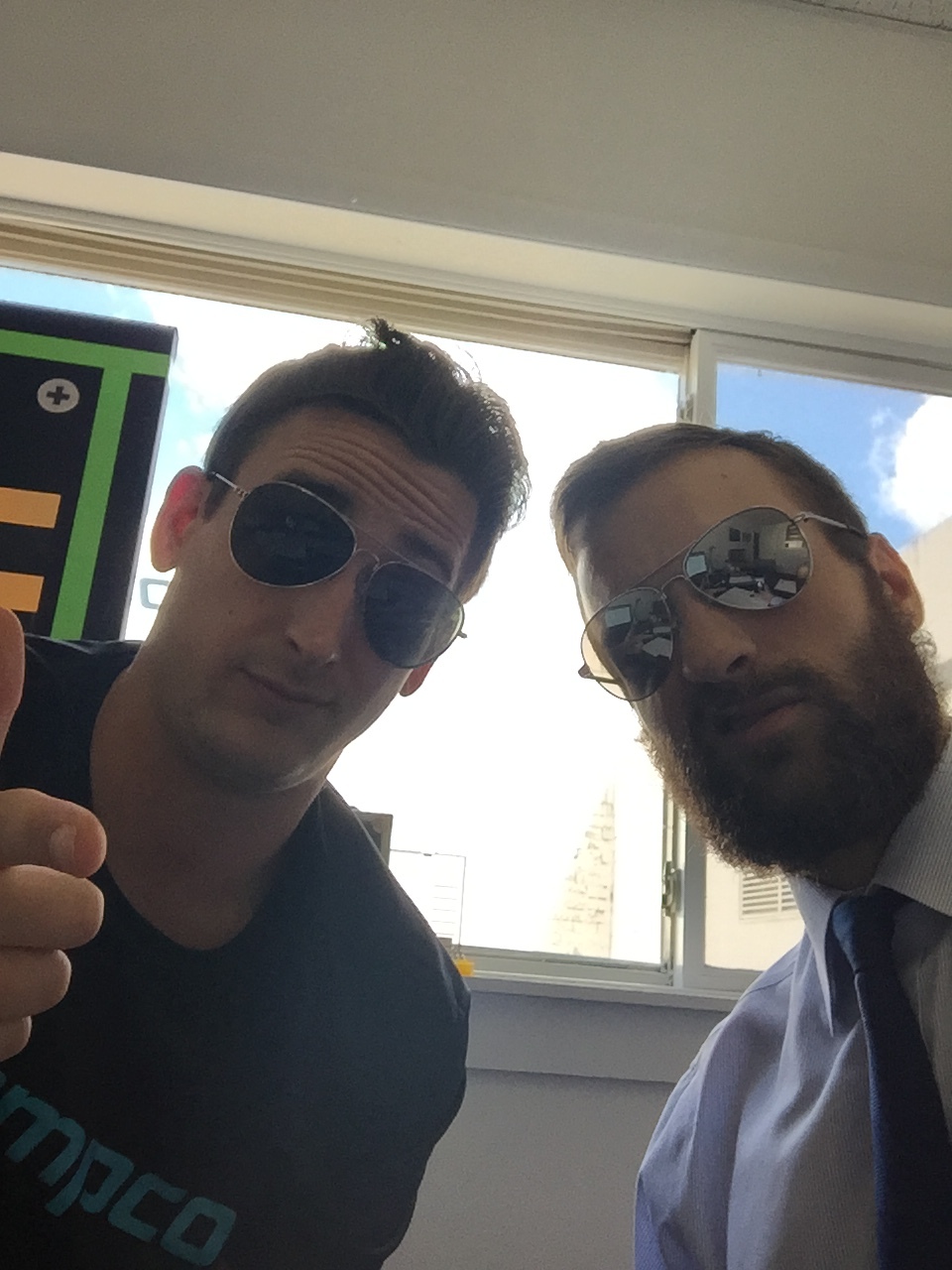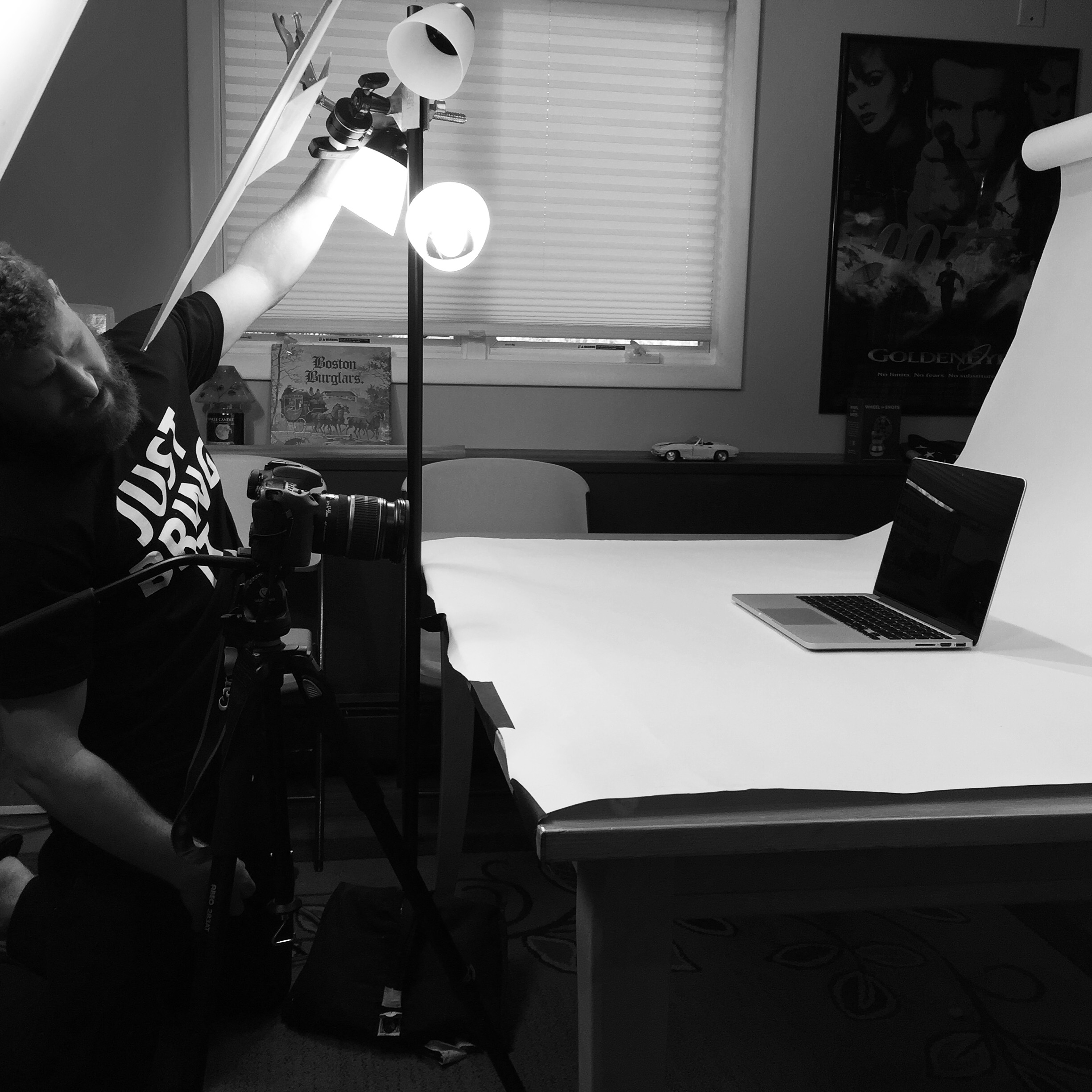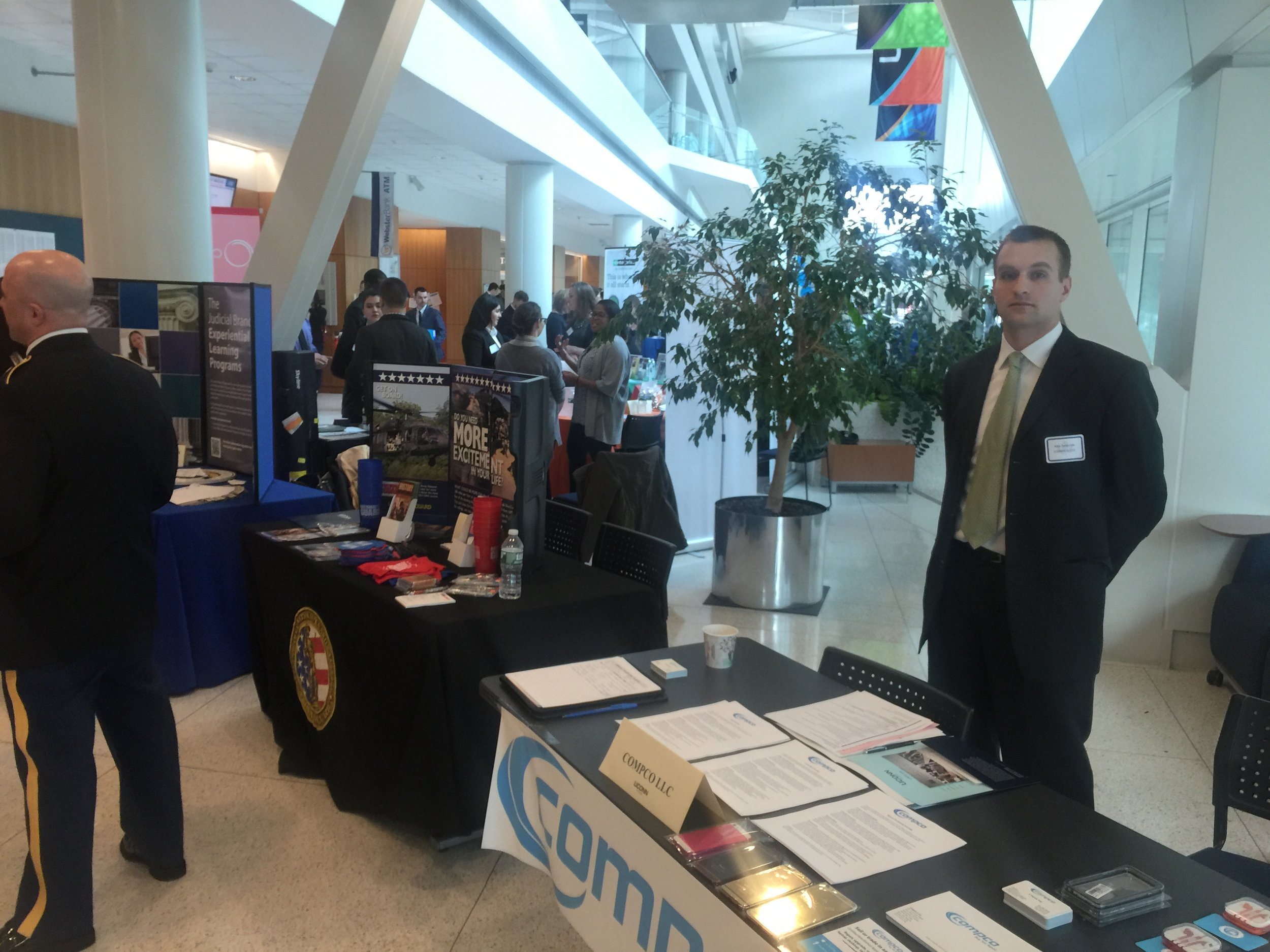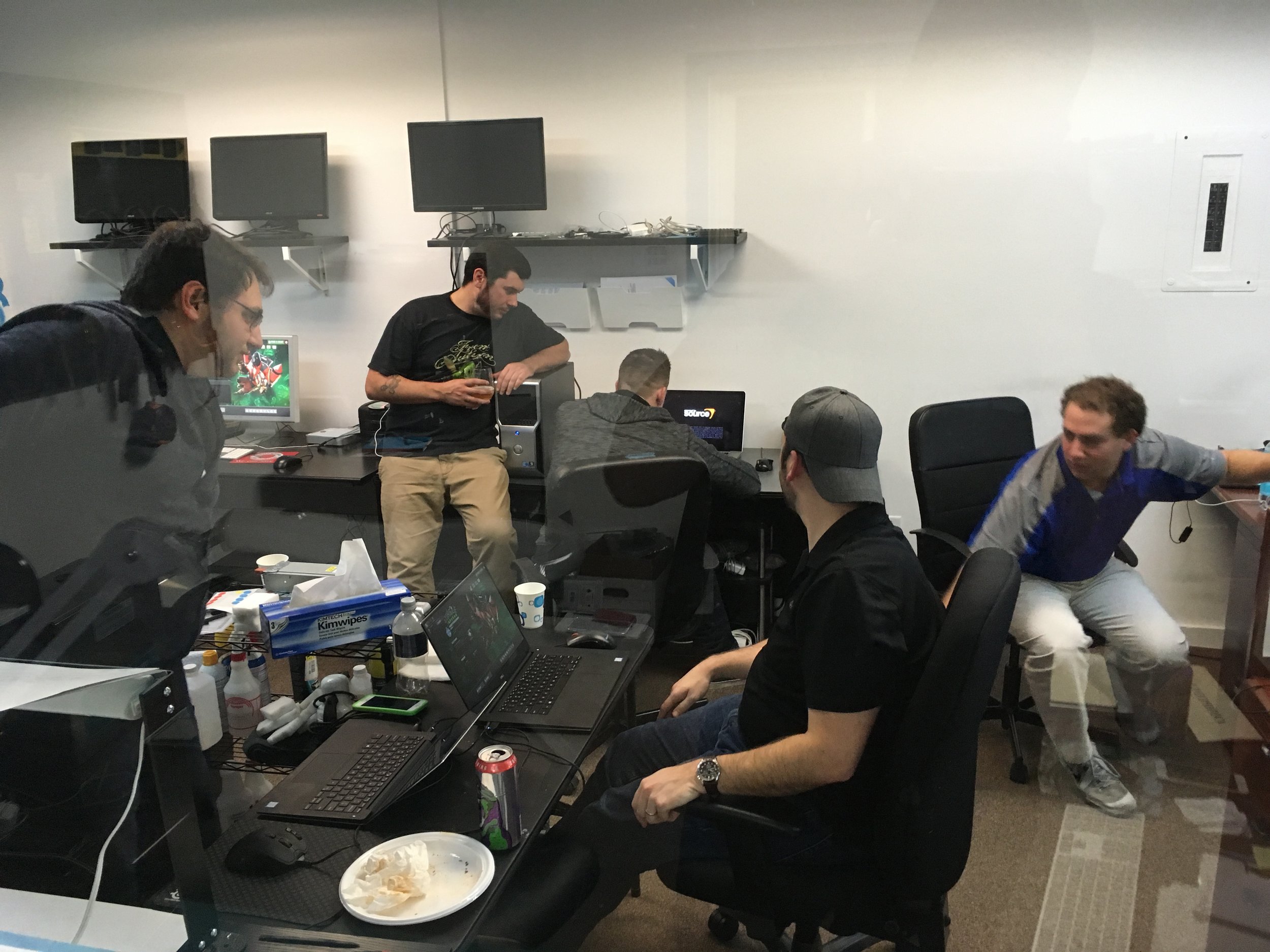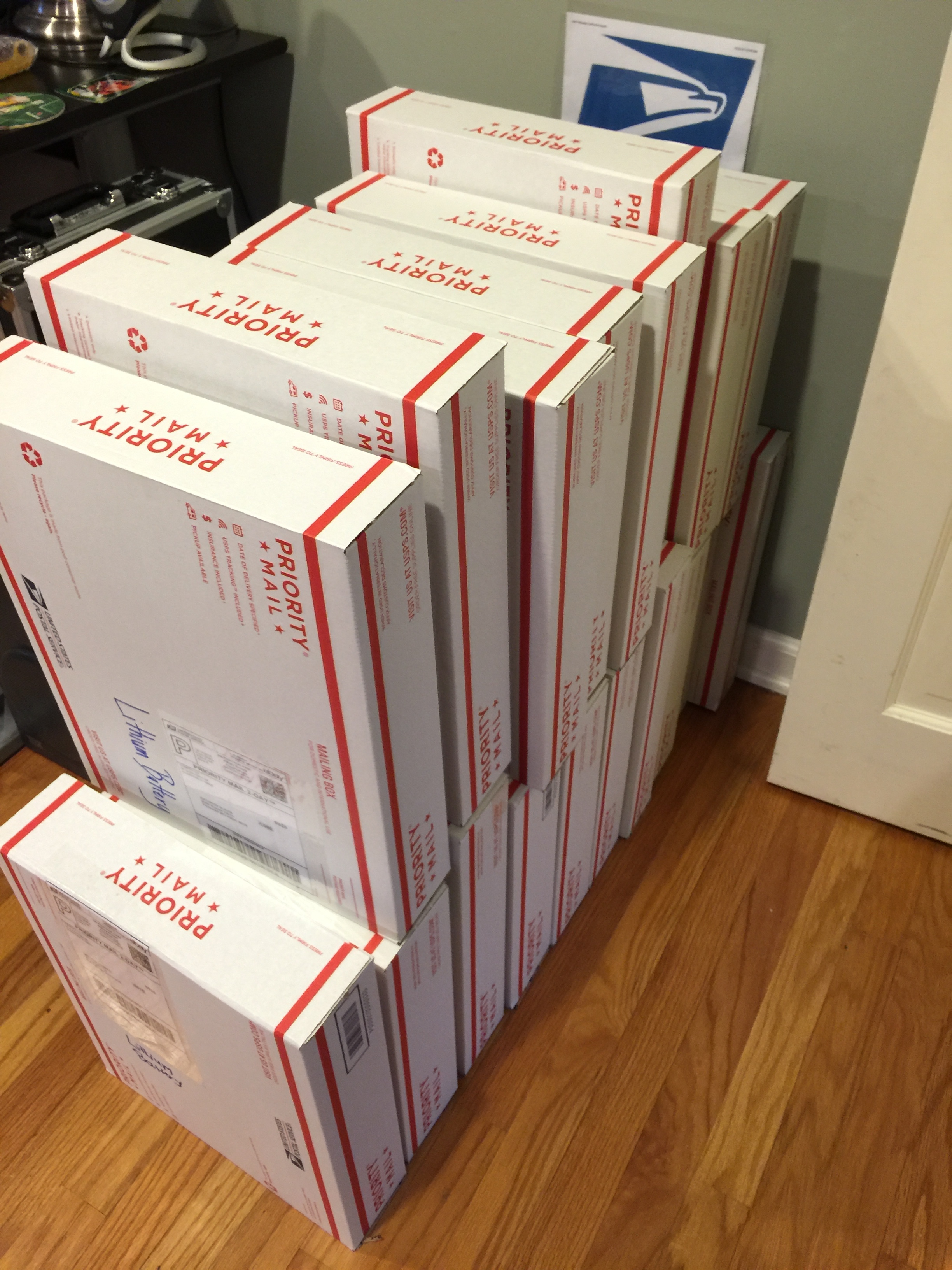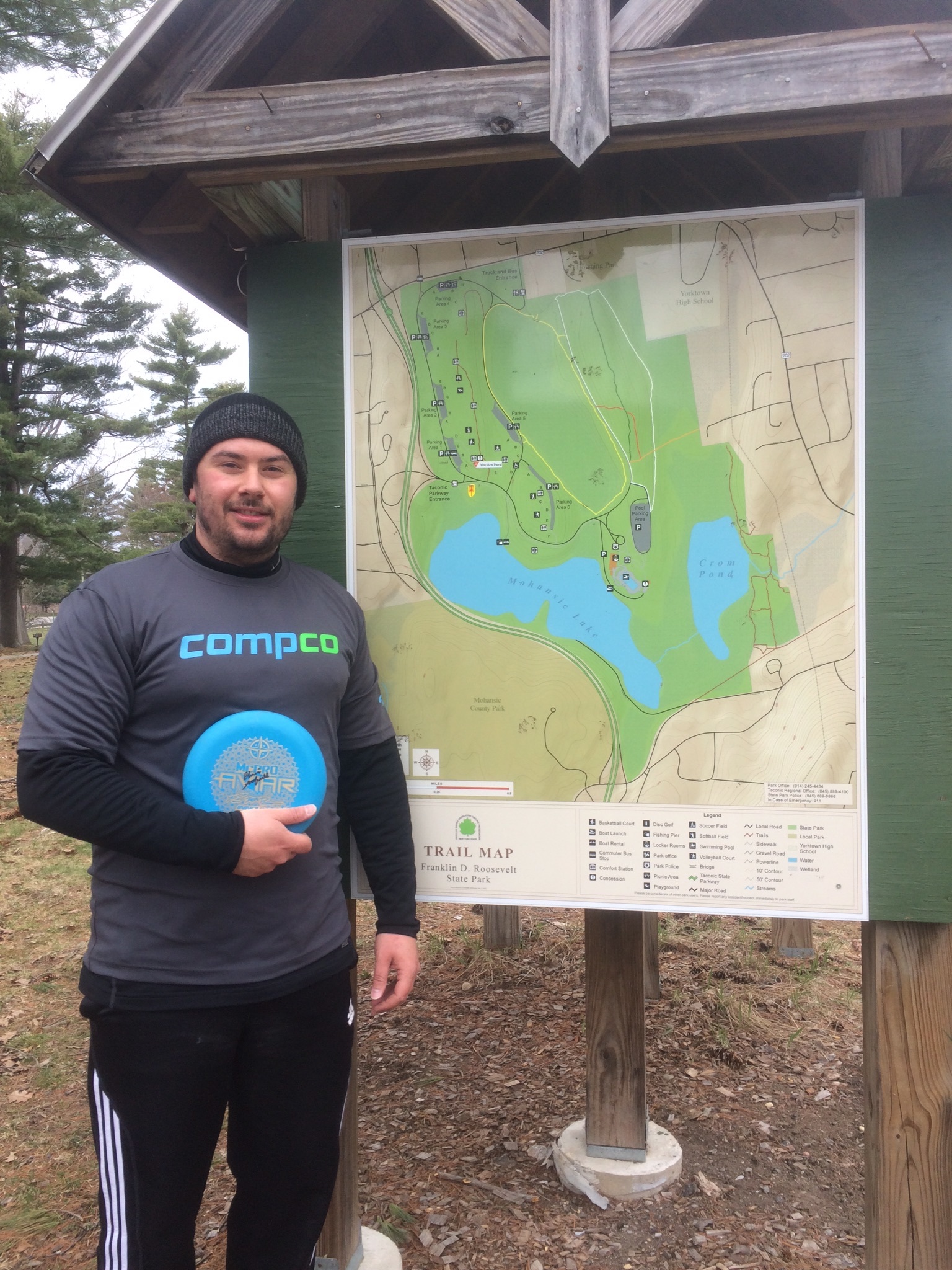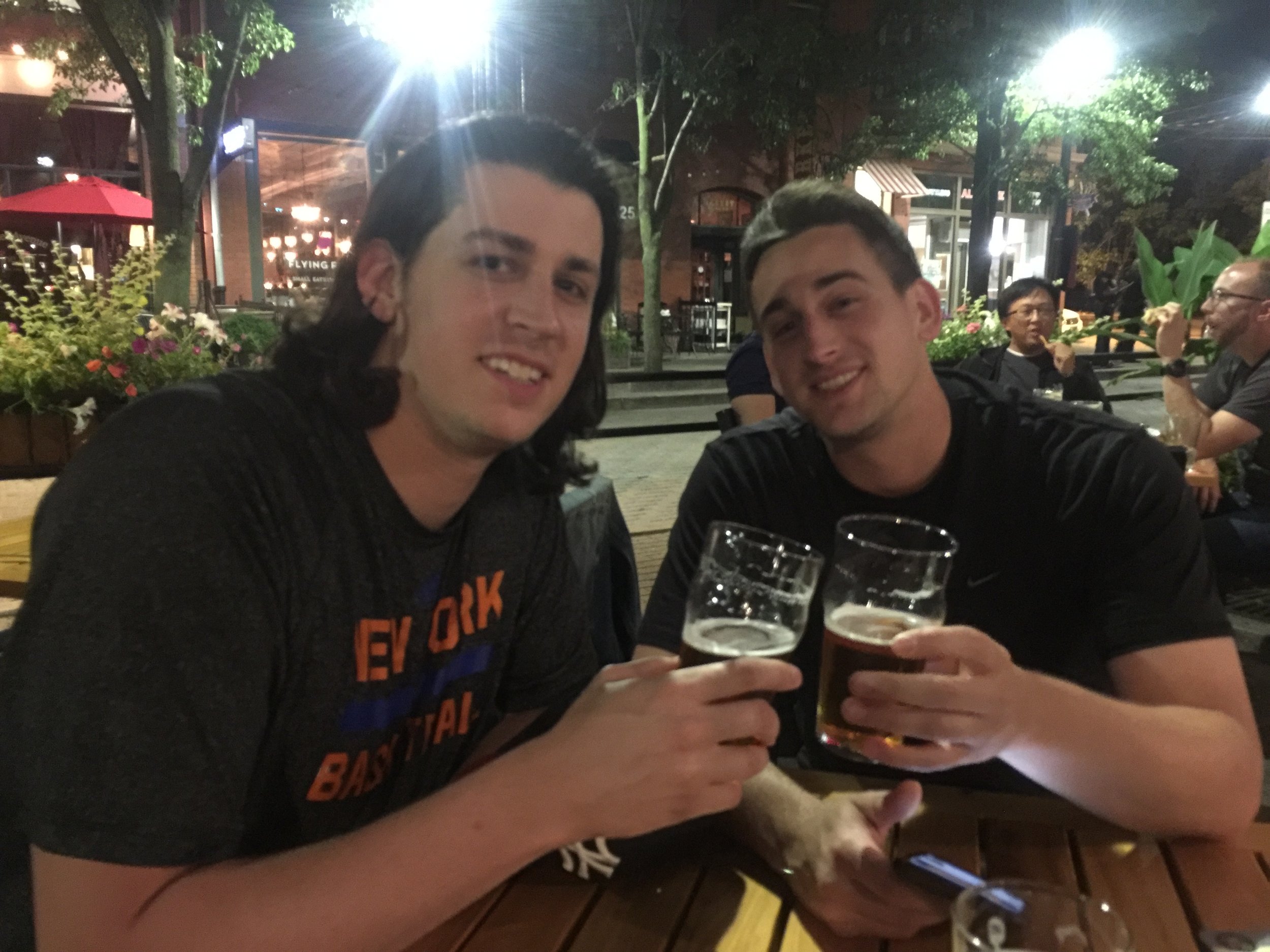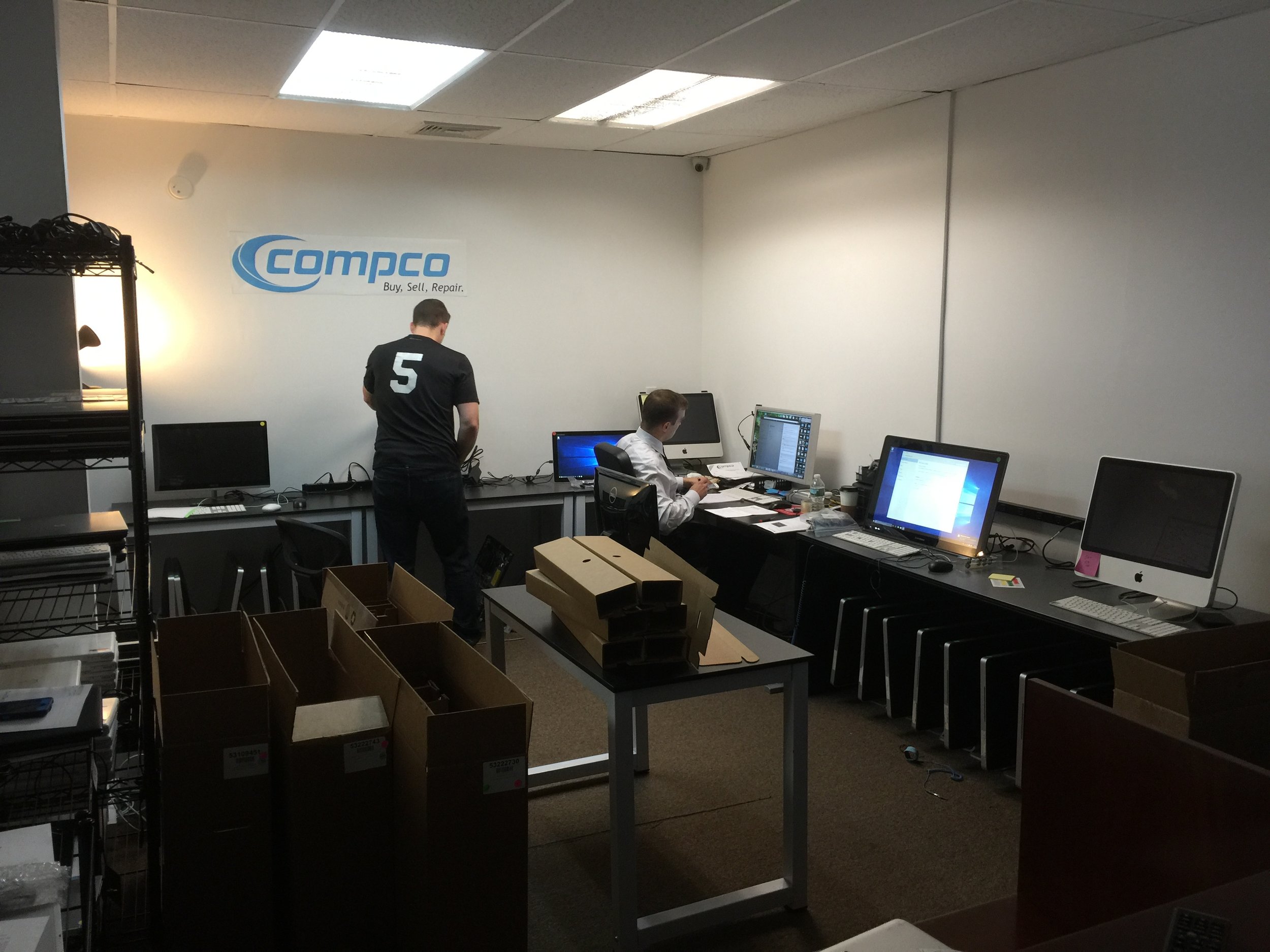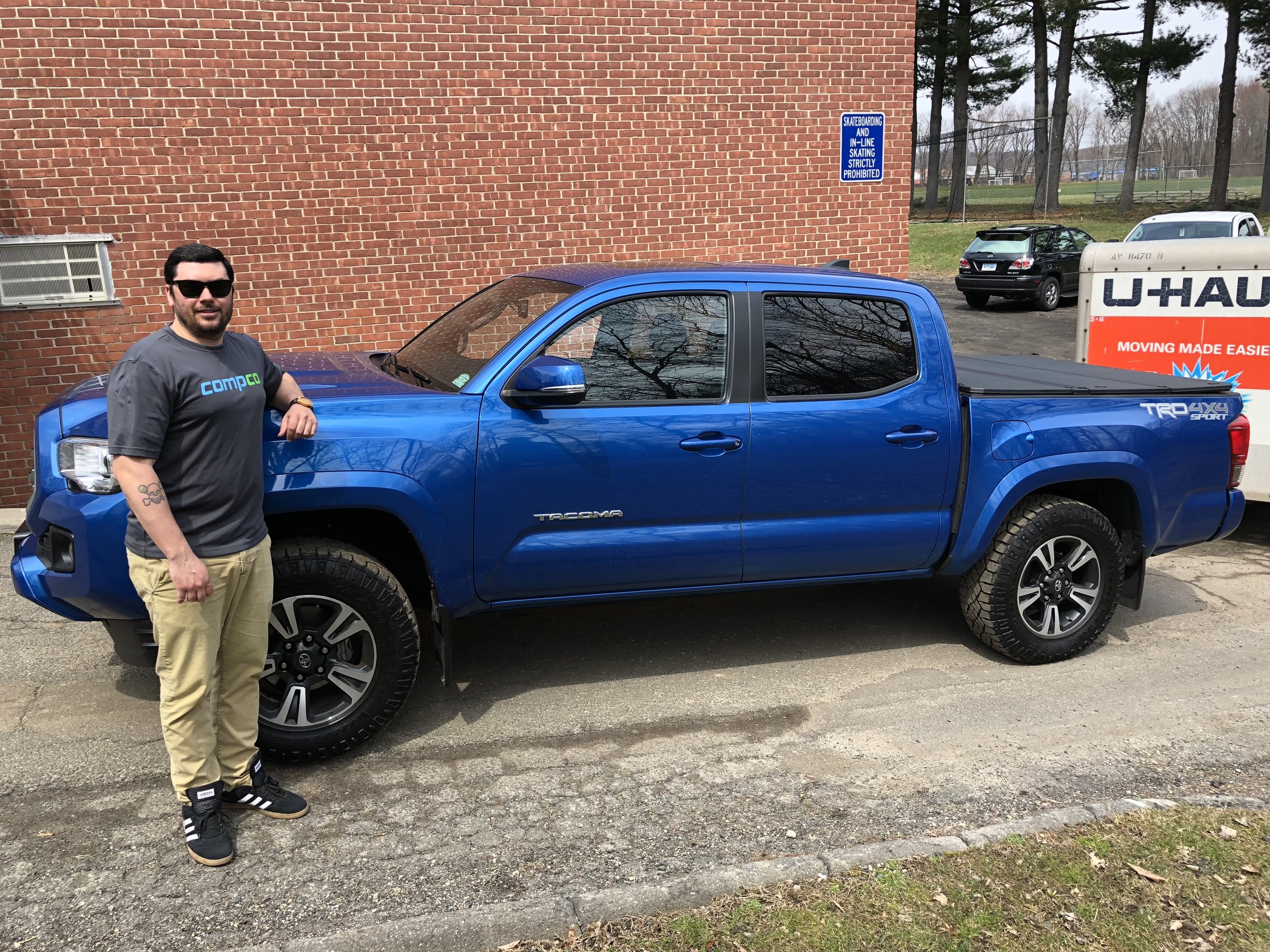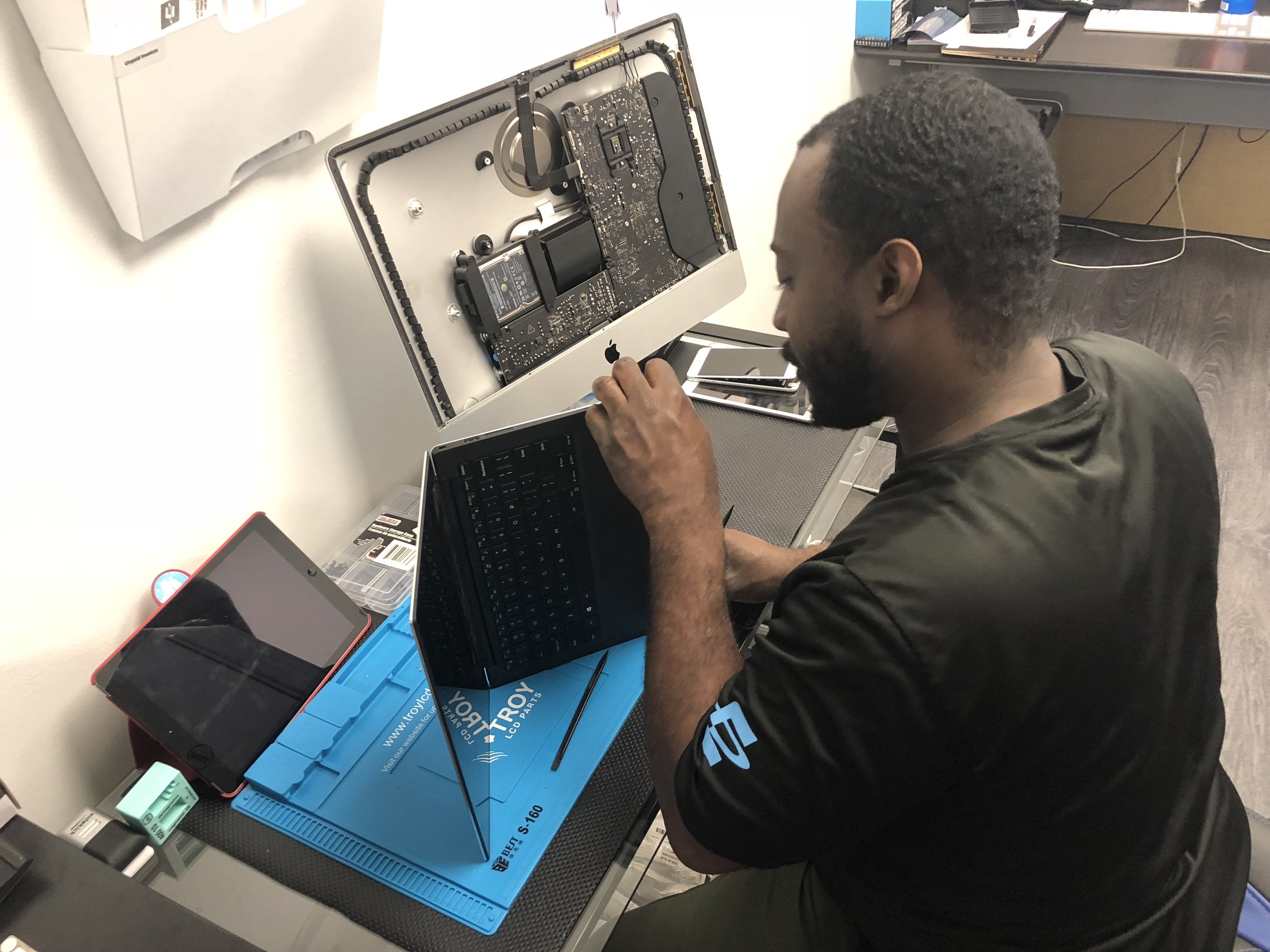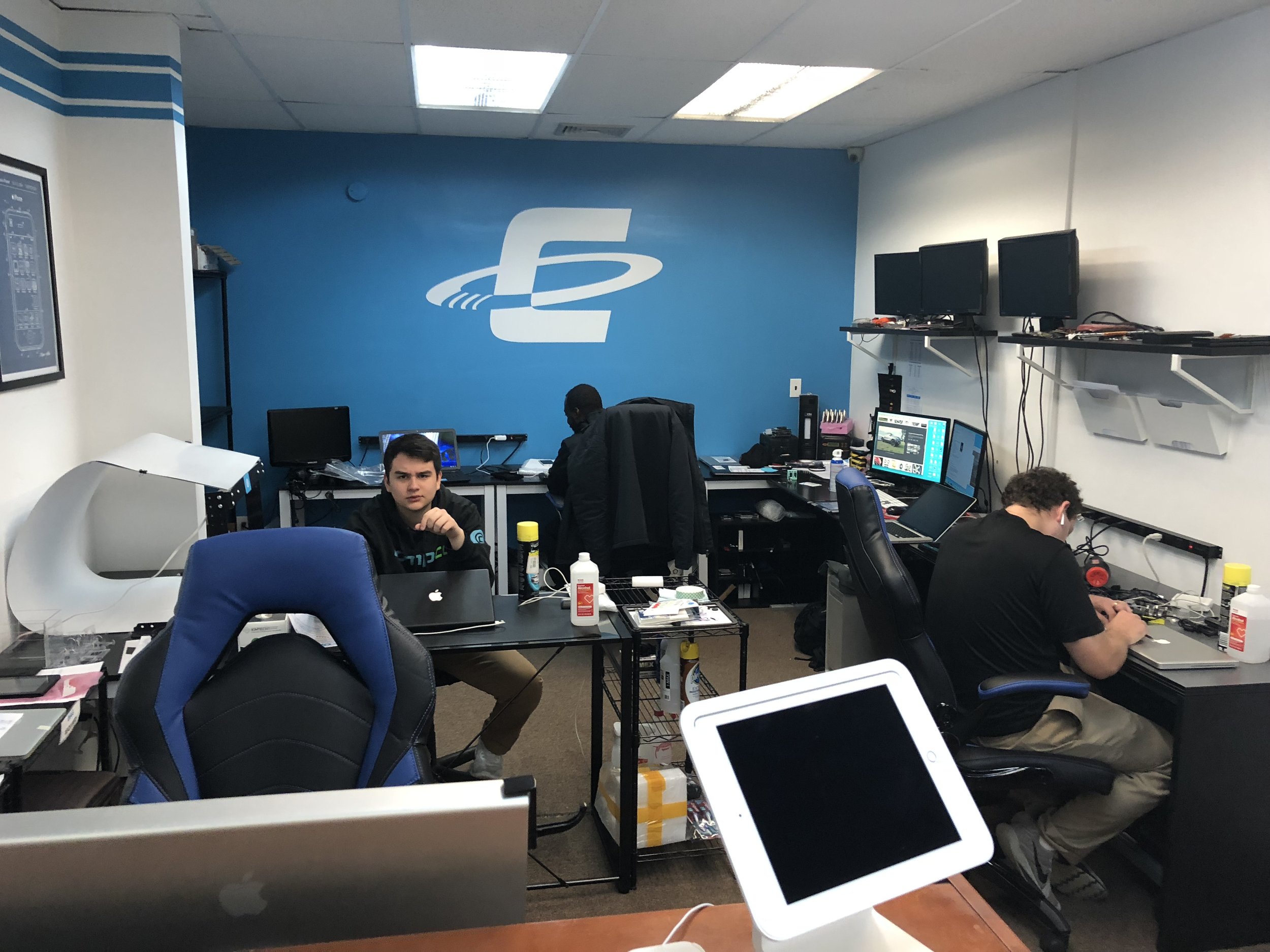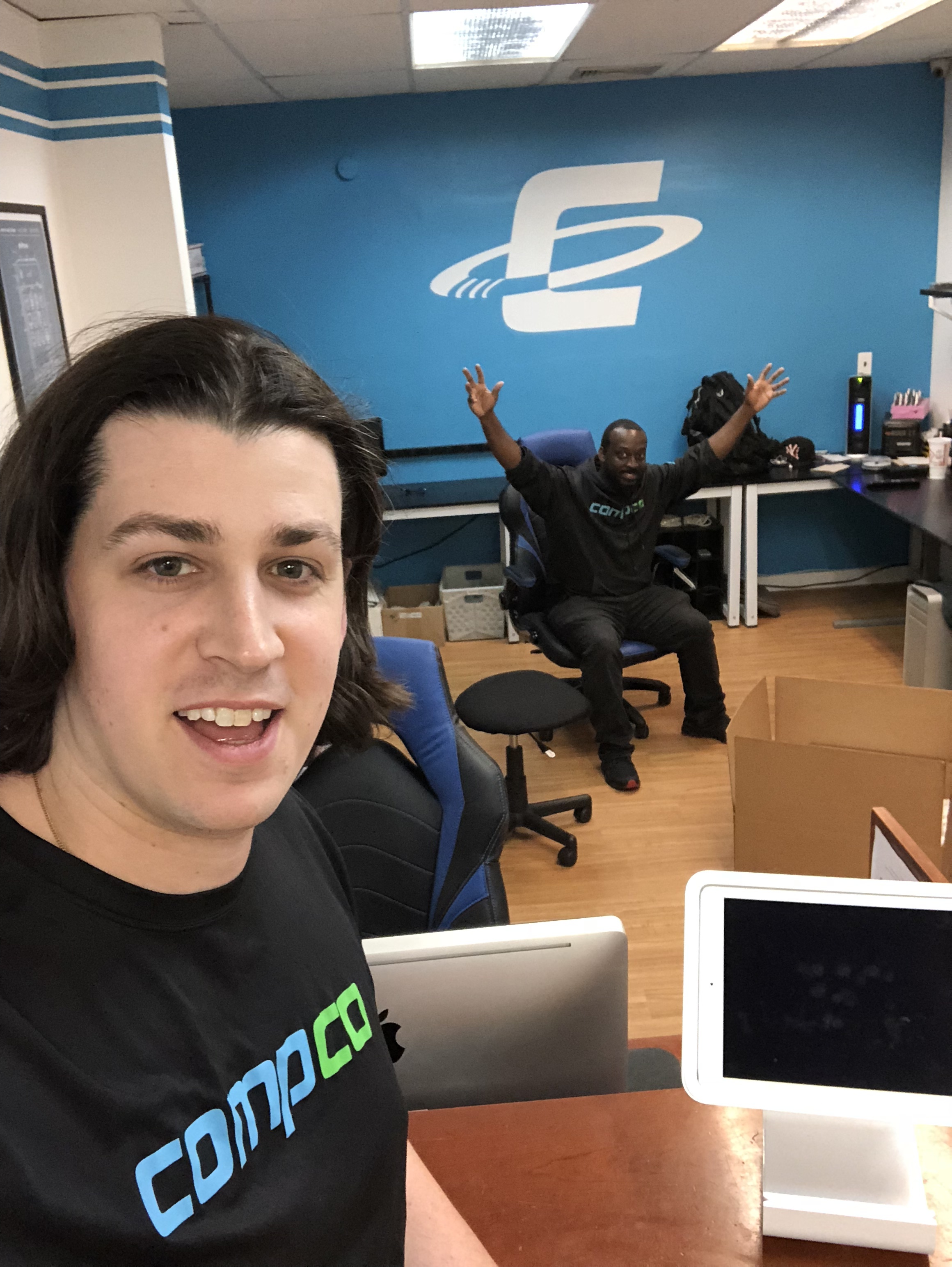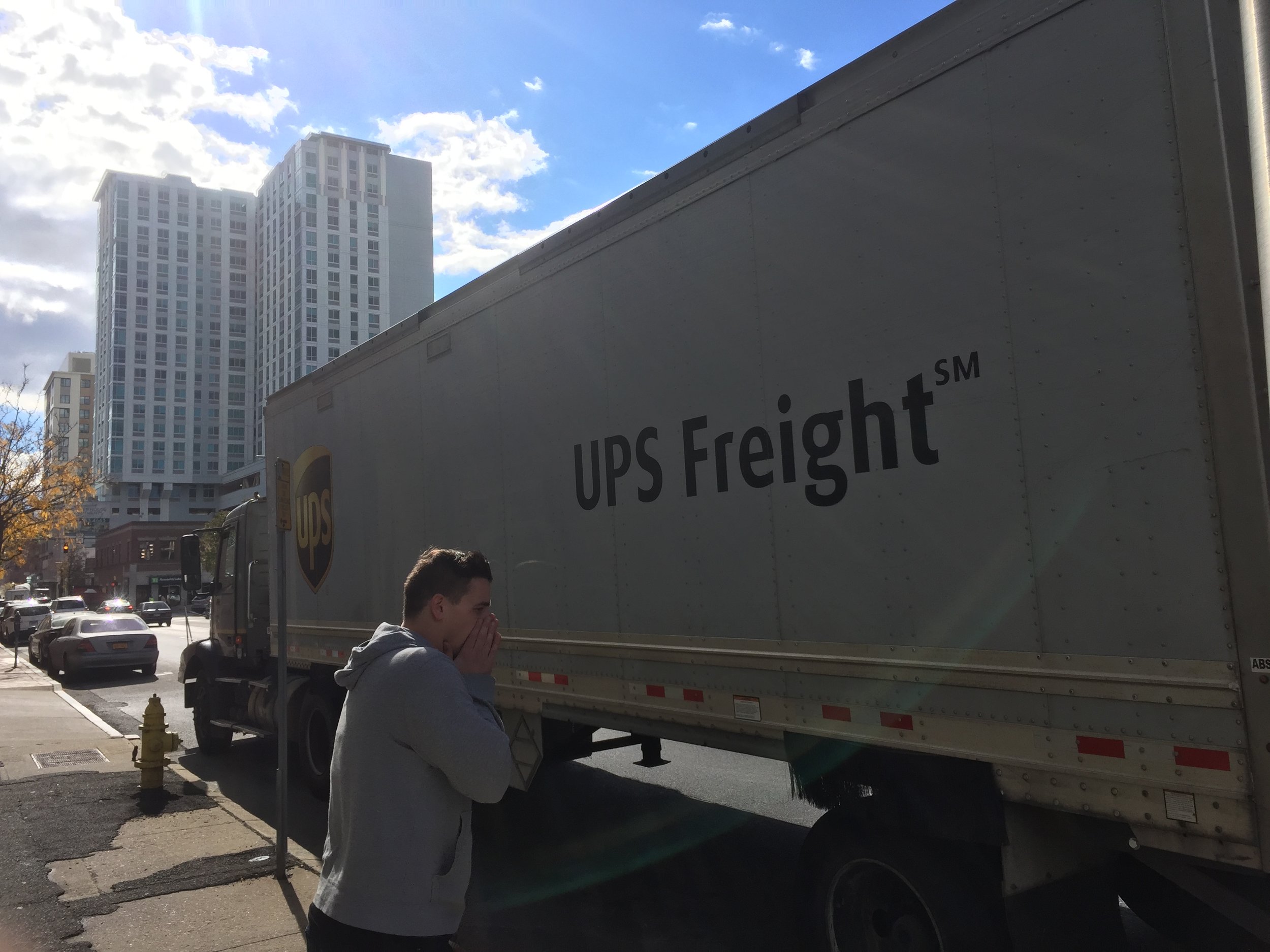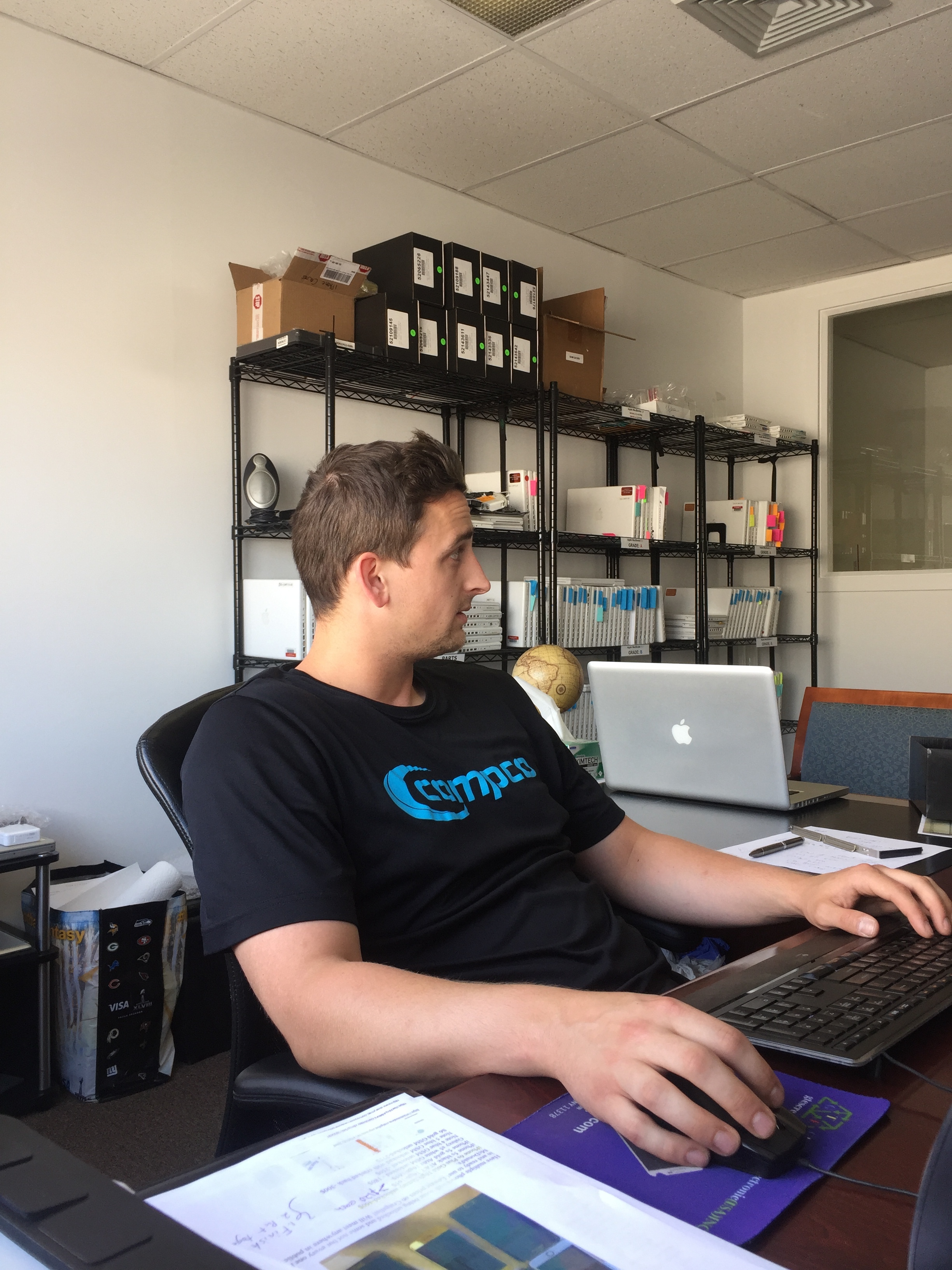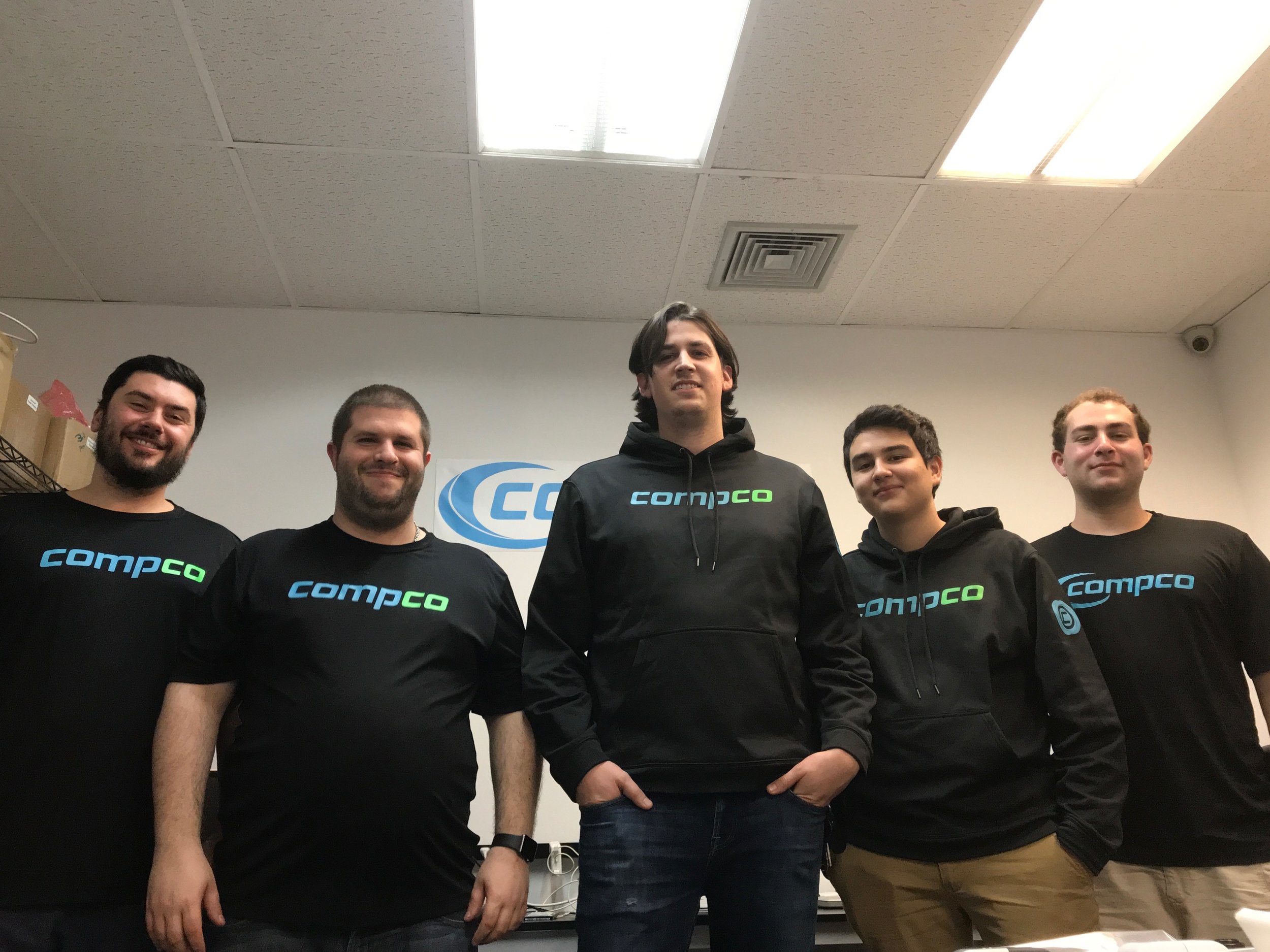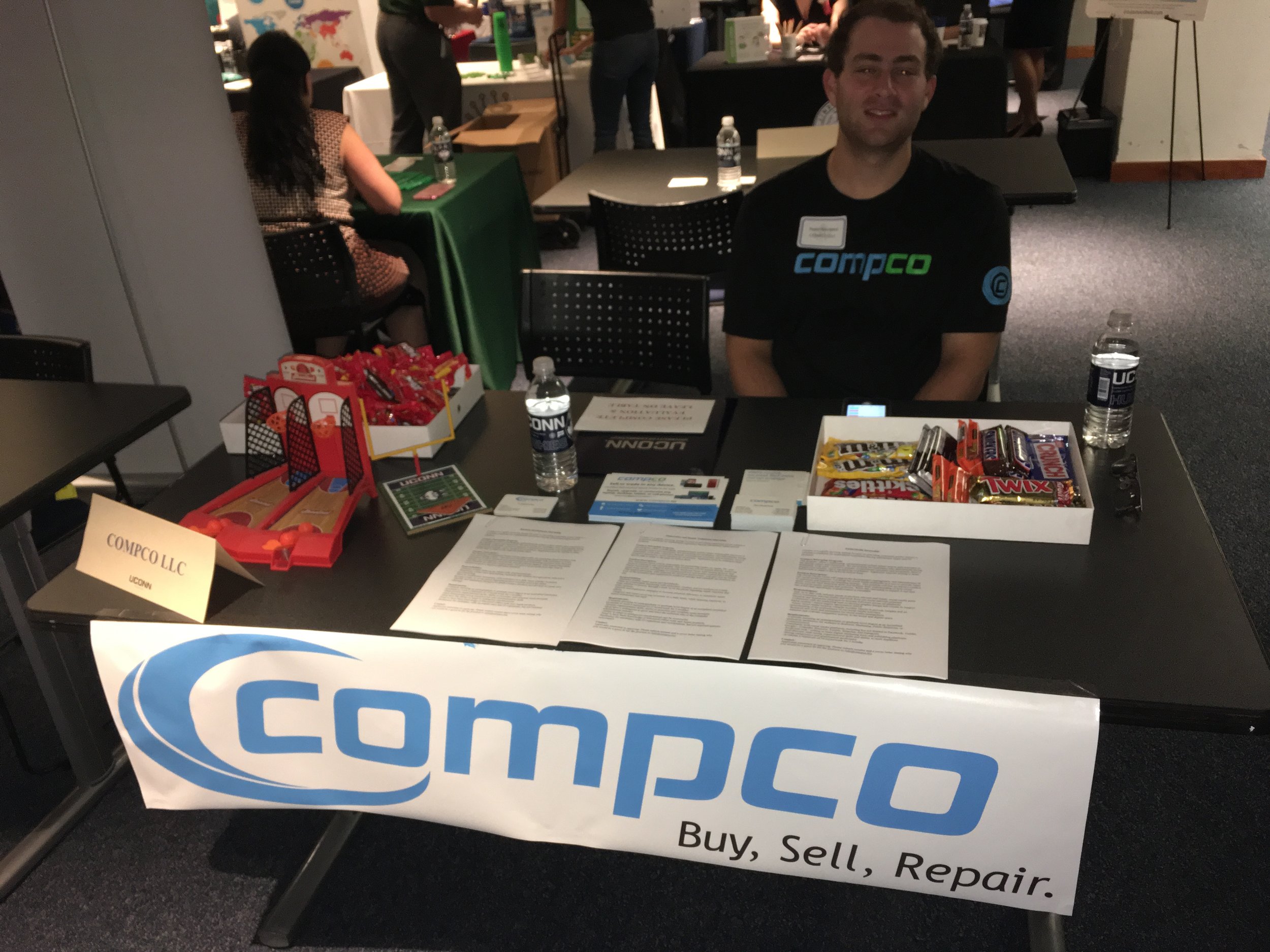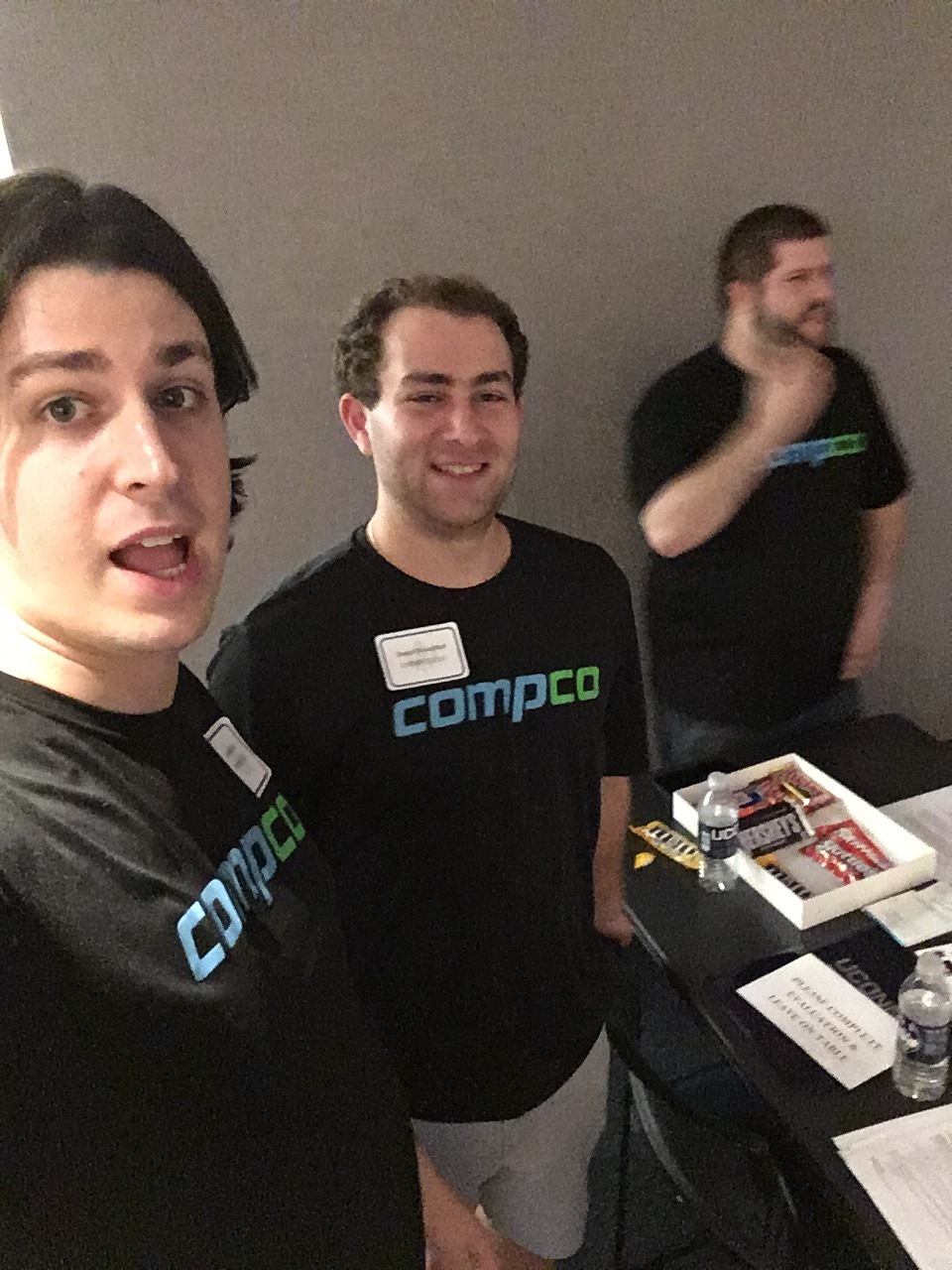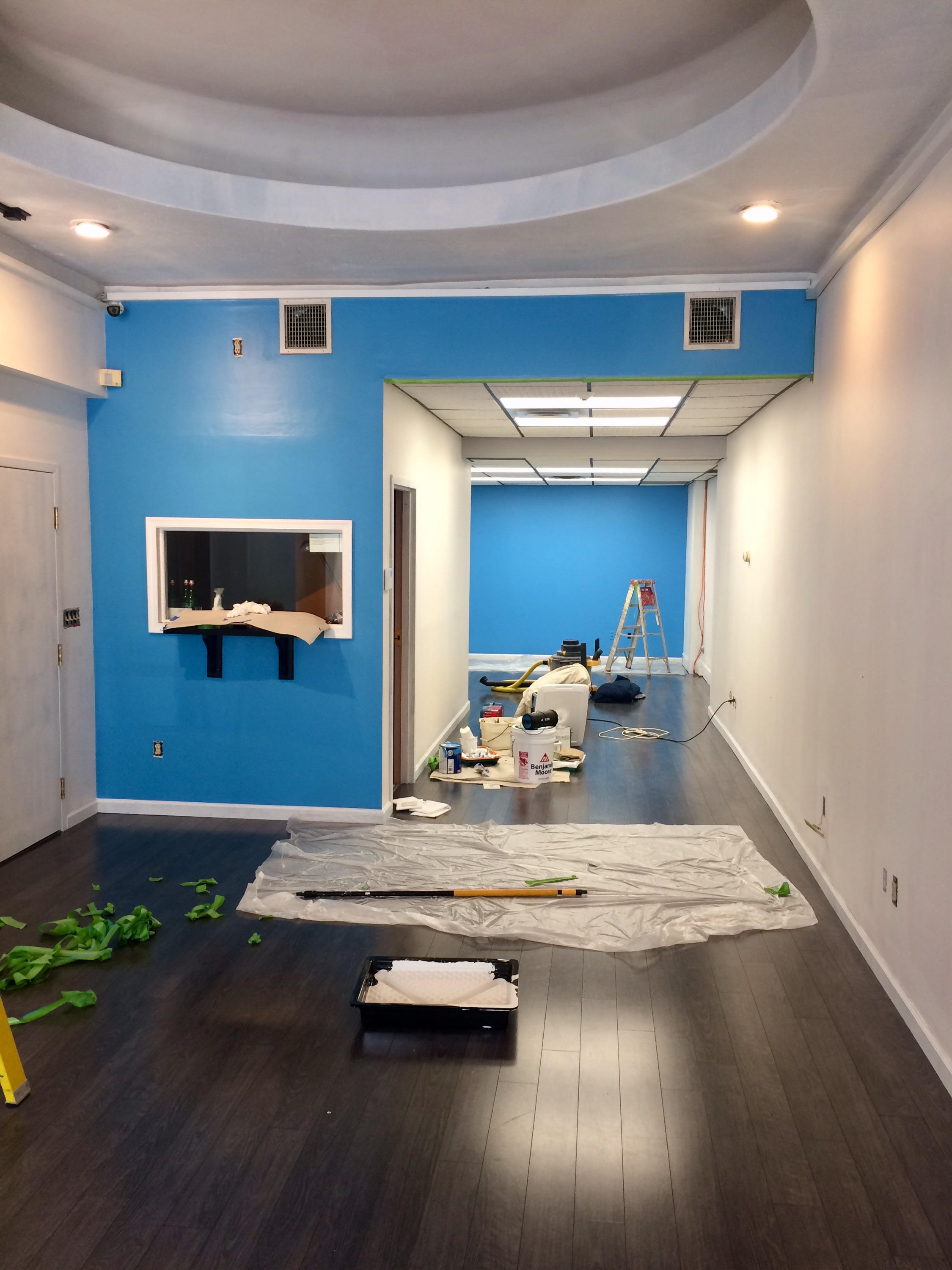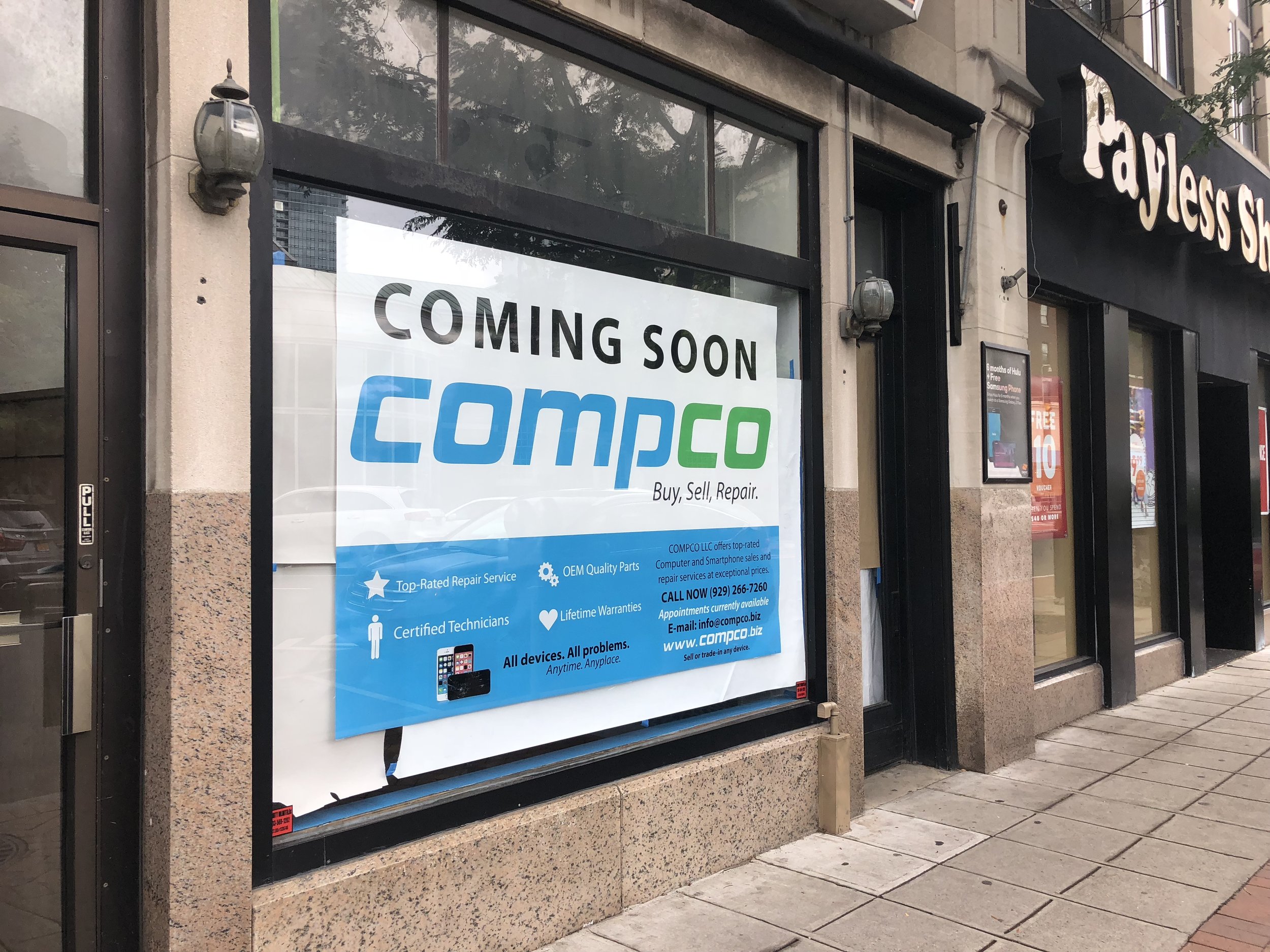 Compco began as a computer refurbishment and e-commerce company. James started a project to repair an old MacBook with a failing logic board. After ordering the parts, Patrick would help him finalize the repair, and James then decided to resell the device on eBay. At the time, Patrick was buying and selling baseball memorabilia he was turning into a company called "Big Apple Autos". After seeing the potential profit from refurbishing computers and the experience they both had from working in the IT industry, Patrick and James decided to try a few more at once to see how it would go. They ordered ten more, and before you knew it, they were having pallets shipped to their parents house. Cramped for space and the desire to grow, they moved to the Stamford Technology Center in 2016. This also allowed them to offer their repairs services to the local community. Slowly but surely, they continued to improve their efficiencies, develop relationships with vendors and clientele, and grow their company.
Alex eventually left to pursue other endeavors within the IT industry, and James would leave to start broadcasting school in Florida during the Spring of 2018.
Patrick would continue onwards to develop the company. Taking their office model to a new store in downtown Stamford. Compco now offers walk-in repairs, on-site services, IT liquidation, electronics recycling, and data recovery to their local community, all while continuing their computer refurbishment and e-commerce operations under the same roof.
Stop by any time to meet our team.
Compco especially thanks current and former team members: James Foti, Alex Jankovsky, Daniel Rosenthal, Avery Irby, Marco Alvarado, Gio Gomez, Nathan Carr, and Gerson Jacinto.
A special thanks for all the love and support to: Anthony Foti, Rosemary Foti, Chris Scofield,